Vampire Academy (Vampire Acadey #1) – Richelle Mead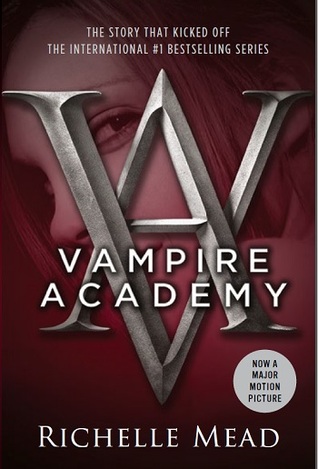 Title: Vampire Academy
Author: Richelle Mead
Release Date: August 16, 2007
Publisher: Razorbill
Format: Paperback
Page Number: 332
Source: Barnes and Noble
St. Vladimir's Academy isn't just any boarding school—it's a hidden place where vampires are educated in the ways of magic and half-human teens train to protect them. Rose Hathaway is a Dhampir, a bodyguard for her best friend Lissa, a Moroi Vampire Princess. They've been on the run, but now they're being dragged back to St. Vladimir's—the very place where they're most in danger…
Rose and Lissa become enmeshed in forbidden romance, the Academy's ruthless social scene, and unspeakable nighttime rituals. But they must be careful lest the Strigoi—the world's fiercest and most dangerous vampires—make Lissa one of them forever.
5 out of 5 stars
Plot:
I loved this idea of a story. I have never read a boarding school book before and I really enjoyed it. I love the characters and I'm so glad I finally picked up this book. It's been on my shelf for quite a while and I am so glad I started this series. I hear the books keep getting better as the series goes on, which is hard to believe because this book was awesome. I liked because I knew what the timeline was. I love knowing exactly when things are happening and at what time. I realize this wasn't a diary, but I like when it says, "A couple days later…." or "The next weekend…"
Characters:
I loved the characters in this book. They just compliment eachother so nicely. Rose and Lissa are the perfect best friend combination. Dimitri and Rose are just so….. cute. Forbidden and cute. Lissa and Christian are perfect together as well. There was a lot of growing with these characters even in this book alone. I love Rose and how sarcastic she is. Dimitri is just a BA and I love it.
Who Would I Be?:
I want to be Rose. I already have the sarcasm down, so no improvement needed there…. I wouldn't want to be known as a slut though, so I'd have to throw that reputation out the window. But come on, who doesn't want to have Dimitri be in love with you? Gah. So good. I like Dimitri. :)
Series:
Frostbite (Vampire Academy #2) – Richelle Mead