I'm back in the reading mood, but have to write so many papers for school. It's lit now.
The semester is coming to a close! This week I have a 6 page paper due (which I haven't started oops), a dance dress rehearsal, two shows, and my mom and brother are coming to visit/bring some of my stuff home. YAY.
---
Shakespeare's Sonnets – William Shakespeare
Ha yeah still "reading" this. I started it for my Foundations class and then just wanted to keep reading it, but literally haven't read anything for a month. I know that I'm going to like reading this, but I think it's going to be one of those books that I have to read a lot in one day or little pieces here and there. I have no idea how I want to tackle it yet, but I'll hopefully figure it out.
Things Fall Apart – China Achebe
I'm also reading this for my Foundations class and it's actually MUCH better than I originally expected. The writing style is so easy to read and understand. It flows so nicely and it almost doesn't even feel like you're reading which is really refreshing for a required reading book. I'm currently 62% of the way through and I'm here for it. I literally sat down and read 50 pages and it just flew by. Highly recommend thus far.
Obsidio (The Illuminae Files #3) – Amie Kaufman and Jay Kristoff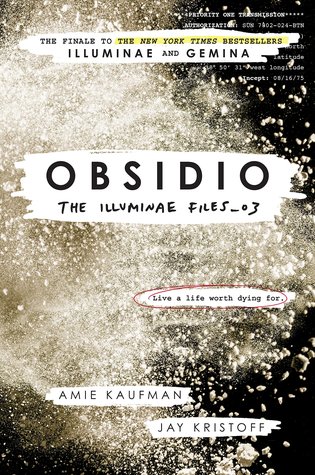 Guys. This book is rocking my world. I checked this out from my library because I saw it on the new releases shelf and COULDN'T HELP MYSELF. I really enjoyed the first two books and gave them 5 and 4 stars, but this one is so good. It's tying everything together so nicely. All the old characters are there, but there are also new characters being seamlessly introduced and it's just so cool. I love that it's written in case files and emails. It's so fun to read and I'm also flying through this one!!
---
All in all I'm not dying completely from school, but I also and super hyped for summer.
I worked out yesterday on top of all my dancing and MY LEGS ARE SO SORE. Too many jump squats. Not here for those.
I lost one of my favorite rings. Tragic. I hope I lost it while I was sleeping because I'm gonna be really sad if it's gone forever.
I got to sit outside and read today because it was 50 degrees.
I wore my Chacos out in the sun with hope of starting my legendary Chaco tans.
Happy happy day!
What are you currently reading?