I've fallen back in love with rereading old favorites!
---
I recently checked out Fangirl by Rainbow Rowell from my public library and am SO EXCITED to reread it! I originally read it at the beginning of 2014… so I was 14 when I read it. I think my perspective will change about it because I've become a more critical reader, but I hope that I'll still love it!
I recently got a copy of Carry On by Rainbow Rowell and wanted to reread Fangirl before starting the spinoff/companion book, so here we are! I think I'm going to pick it up next!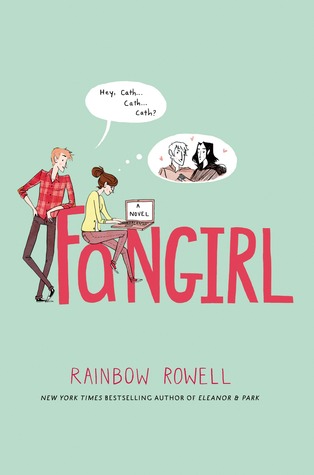 I'm also currently in the process of rereading Cassandra Clare's books! Meaning I'm literally on City of Ashes lol. The last time I read this was ALSO 2014 so yikes about that. I love this series and can't wait for The Queen of Air and Darkness yay!