Now, if I am currently reading multiple books, I will only put the one I read most recently during my day in each post to keep it condensed. In theses posts I will be talking about what I read then, now, and what I will read next!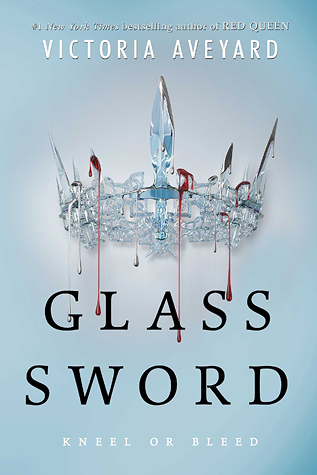 THEN: Looking for Alaska *review* is the book that I just finished. I read it for my young adult literature class, and I really enjoyed it. The characters were relatable and I loved reading something from John Green again. Alaska was very mysterious and it was fun to read about some mischievous teenagers. I loved all the pranks that they pulled; they were super fun to read about.
NOW: The Travelers is the book that I'm currently reading. I got this for review from NetGalley, and I am really not liking it. I will hopefully have a review up soon, but I just really don't like it! It's boring, and not what I was expecting. Like at all.
NEXT: Glass Sword is still in this position. I should have started this a while ago because I'm reading it for book club, but busyness and school have taken over all my free time lately, so it's taken a back seat. I am still really looking forward to reading this book. I really enjoyed the first one of the series and can't wait to see where the characters go next!